1st Pro
Waking up on the morning of my first race in over 2 months to say I was excited is a serious understatement. I have never been so well rested and so ready for a race in my entire life. Base work over the past few months has been steady and consistent, just how you want it to be but the lack of race intensity begins to wear on you. Day in and day out the work is being put in but with no real reference point (i.e RACING!!!) it becomes a real mental challenge to convince yourself that you are in fact improving. Base training is a very funny animal and every athlete has a different coping mechanism, thankfully I have managed to surround myself with not only very talented but also very wise fellow PRO athletes. 2012 was my first full season as a professional athlete and therefore this was my first opportunity to complete a proper base training phase of my program. I am no longer in my teens but 23 is a far cry from calling myself a well matured athlete, base training requires a lot of maturity and that is why I am so thankful to be surrounded by such professional people.

So now that you understand my state of mind entering this race let's move on to the race itself. The Totalsports Terra Firma event is made up of 4 disciplines, to start with there is a 50km road ride from Gordon's Bay to Kleinmond followed by a 13km road run from Kleinmond to Arabella dam and then onto a 26km Mountain bike and finally a soul destroying 9km beach run. During my warm up I bumped into fellow Xterra athlete Conrad "The Caveman" Stoltz. Conrad was competing in the Terra Firma event as Team Stoltz with his wife Liezel. Pretty much an unbeatable duo in the mixed team category. During the 2012 Terra Firma event Conrad was again competing as a team with his wife, however, at the time he was preparing for the SA National TT Championships. He was under strict instructions from his coach to sit in-front of the bunch and maintain a certain level of power output (watts). For this reason it was really just a free ride for the rest of us just sitting in Conrad's slip all the way to Kleinmond. In 2013 I was expecting much of the same and as I was competing as an individual for the first time and a free ride to Kleinmond to start the race sounded great, how wrong was I...


---
Powered by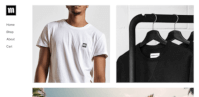 Create your own unique website with customizable templates.