Departing Cape Town on Tuesday bound for an 8 week/6 race international campaign with another incredible Stellenbosch summer behind me it seemed surreal that we are already in March! Where did all the time go and who has their finger on the fast forward button? A month on the islands of Philippines, Guam and Saipan should hopefully bring with it the calmness we have been searching for. After a fantastic start to my 2014 season (Xterra Grabouw race report to follow) I am excited to be on the road again and look forward to all the adventures and challenges 2014 will no doubt offer up.

From previous experience I was well aware of the chaos which lay ahead of us when landing in Cebu, Xterra Philippines is by far the most unique and diversely challenging course I will race all year. The race is held in the town of Liloan just 17km from our beach front resort, the Crimson hotel. Sunrise Events once again being very generous hosts to their professional field. One would presume a 17km trip from hotel to race venue should take no more than 20minute but in reality it is close on an hour due to the most radical traffic and road conditions I am ever likely to experience anywhere else in the world. Cats, dogs, chickens, goats, bicycles, cars, busses, trucks all seem to share the same small piece of unfinished road connecting our hotel and Liloan. Sitting up front during the commute was never a recommendation.


---
Powered by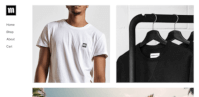 Create your own unique website with customizable templates.