Xterra Malaysia would play host to the final of the Asia Pacific Xterra Series. In 2015 this was a 5 race series visiting the Philippines, Saipan, Guam, Australia and finishing in Malaysia. Heading into Xterra Malaysia I had completed 3 of the 4 races with one win and two 2nd place positions. Ben Allen had completed all 4 races and with two victories thus far in the series he went into the weekends race with a two point lead and no doubt the favourite for the overall title. I was happy to be the under dog. The week leading into this race was less than ideal but I was prepared to take the risk and fly in late despite having no knowledge of this new course. Just 6days prior I was racing in the Reunion islands, I arrived home midday on Tuesday and flew out to Malaysia the following day only arriving at the race hotel in Langkawi late on Thursday evening. With little more than 24hours to play with before the race I opted for a less is more strategy and went out early on Friday morning to have a look at the opening kilometres of the bike route. Out of T2 we pretty much got sent up a wall, the steepest gradient I have ever attempted. In pre riding I was able to ride the whole climb but even after changing out my front ring for a 32 tooth I lost traction during the race and had to push the remainder of the climb as remounting was not an option.

Thankfully Ben had a similar racing/traveling schedule to myself, he had traveled in from the US and only arrived in Langkawi on Friday morning so the playing field was somewhat even. The race venue had moved location from 2014 where we raced in Putrajaya and we were now racing on the island of Langkawi. Malaysia is well known for its heat and humidity but Langkawi seemed to take it to the next level. Never in my life have I experienced such a testing climate and come race day I knew hydration management would ultimately determine who won on the day. Race morning I began hydrating as soon as I woke up. I finished 4 x 750ml bottles (A combination of Nuun and Osmo Pre-hydration) before the start at 7:15am, this may have been a little excessive but I am sure it played a huge role in my victory.




Powered by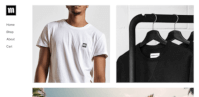 Create your own unique website with customizable templates.