The saying goes hind sight is 20/20 and it couldn't read more true for myself over the week past. I would have done many things differently given a second chance but regardless I am thankful for the life lessons learnt, however EXPENSIVE they might have been. Sitting down after all the chaos and trying to figure out just where things went wrong is tricky... Just how far do you go back? Is it as easy as identifying one bad decision which led to the seemingly endless string of problems? How do I avoid similar mistakes in the future? What is the road map moving forward?

Often times when things start going wrong in life there is a very brief window of opportunity where taking a stand of strength can correct your current trajectory and keep damages to a minimal. I would like to believe this past week has helped me to more easily identify this brief window and given me the courage to make that tough decision with more confidence in my own abilities. If that is all I took from this experience I would consider it a success and a necessary chapter of my journey. But I have taken away so much more!


Powered by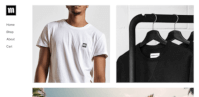 Create your own unique website with customizable templates.