2nd Pro
Building up to my 2nd attempt at the half ironman distance (1.9km swim: 90km bike: 21km run) I was very excited. I truly believe this longer format of triathlon racing is where my strengths as a professional athlete lie. The race becomes more of a mental challenge for each athlete rather than just a physical battle. I will admit I had forgotten just how challenging it is to race at such a high intensity for over 4hours, something I am now once again acutely aware of as I struggle to perform basic domestic activities. We are all in a little discomfort this morning from the last brave soul to cross the finish line to the 1st (Donovan Van Gelder) but I can guarantee you each and every one of us awoke with a smile on our face.

Having family in nearly every corner of the globe is something I will never take for granted. Once again I was welcomed with open arms by my aunt and her family allowing me to travel up to Durban a week prior to race day in order to settle in get acclimatized (humidity/heat rather than altitude) and have the opportunity to scout the race venue and plot my attack on this very tough and demanding course. The week leading up to the race went smoothly, beautiful warm sunny days something we were not lucky enough to have on race day. Another big thank you must go out to Gareth Harrington who not only sorted out my calf niggle but hooked me up with a pool, transport as well as accommodation in Pietermarizberg the evening before our race.


---
Powered by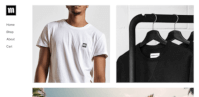 Create your own unique website with customizable templates.