4th -
Behind some quality home grown triathletes!
The Knysna Oyster Festival has been running for many years now and has some serious momentum on the local festival scene in South Africa. Placed in the middle of the African winter most athletes are clutching at straws trying to convince their stiff frozen bodies to brave the biting cold conditions the Western Cape delivers each year and sadly most falling short at this formidable hurdle convincing themselves that rest and another warm plate of food will do them well for the upcoming season. So most, including myself, are very grateful having a full week of racing slap bang in the middle of winter providing that tiny bit of extra motivation we require to get our somewhat heavier less responsive body out the door.
For the past few years I have followed the infamous Big5 Challenge with plenty jealousy and this year I was determined not to miss out on the action. For those out of the loop the Big5 combines 5 of the toughest events throughout this grueling week of racing, it begins with an 80km MTB marathon followed by an 80km road race the following day. After the first rest day is the Featherbed 14km trail run followed by another rest day before the epic Xterra Knysna Duathlon notorious for the muddy conditions often brought about by a wet winter. The final event is an option between the Knysna half and full marathon. Those who finish this week are true warriors...
Event #1: Knysna MTB (80km) - 3:26, Saturday 29th June
After 10 days of forced rest I was determined to get going again with the second half of my US Xterra season rested on the near horizon. A hard 80km MTB race was the perfect way to blow out the cobwebs and to be honest I really didn't realize what I had gotten myself into until we hit the first serious climb of the day. Kevin Evans and the boys from Fed Group I-tec connect moved to the front and set an unsustainable pace, for myself and about 95% of the field at least! I did my best to hold on as best I could but soon I was unhitched and worryingly deep in the red zone. Thankfully only a small group of less than 10 riders had got away up the road, mainly professional mountain bikers including our recently crowned South African marathon champion James Reid. Unsurprisingly both Dan Hugo and Stuart Marais were able to hold the pace upfront, unfortunately this put the rest of the Big5 competitors onto the back foot and soon myself and Kent Horner found ourselves in the second group on the road and seemingly losing time fast. Myself and Kent did most of the work up the climbs and on the descents but allowed the bigger boys in the group to pull us along on the flats.
At around the 2hour mark I began to realize that I was hopelessly unprepared for this marathon of a race. Litterally one bottle and one bar??? What exactly was I thinking!? This was no 2hour race! Soon 'all' my nutrition was finished and about 30minutes later I hit the wall with catastrophic consequences. Our group had been whittled down to around 6/7 riders and we were lying in 10th position overall on the road but they were soon to drop another... me! Ironically I had done most of the damage to this group in the first 60km but sadly I was going to pay for my sins over the next 20km. Almost every rider who had cracked due to the pace I was setting up the climbs came past with just a glance over and a faint disappointing head shake. I could almost hear the words bouncing around in their heads, it wasn't pretty. The more experienced riders allowed me to burn myself out up front and when I cracked didn't even turn their heads to witness the destruction. Anyway, many tough lessons were learned on this day and I was thrilled with the brief glimpses of form shown in the first 60km of the race.
Dan had an awesome ride finishing 6th(3:09) overall and taking an early lead in the big 5 category, Kent(3:15) finished strong from the group we were in and even managed to overtake a crumbling Stuart Marais(3:16) who had been solo all day after a crash in the first 30km, I limped home in 4th(3:27) with my tail firmly between my legs. Onto the next event...
Event #2: Road Race (80km) - 1:55, Sunday 30th June
Again the Big5 category had been tossed in with the elite field including a few of the more well know South African professional teams. At first this sounded like exciting news, an opportunity to test ourselves against some of the best road cyclists SA has to offer but soon after the start it was clear that this was a disaster waiting to happen. Overly aggressive individuals mixed with plenty of bursting egos made for one of the most dangerous and stressful races of my life. The original distance of 100km had been shortened to 80km due to road works being done through Sedgefield, this unfortunately eliminated the biggest and most significant climb on the course and allowed many amateurs to keep in contact with a bursting pack of riders struggling to remain on our side of the road. Bar a couple of short climbs, staying in contact with the pack was no problem for any of the top big5 contenders despite the 41km/h average speed, our most important task was just staying out of trouble. Stuart and Kent were nearly taken out on our way back to Knysna when a cyclist just a couple riders ahead of them hit the deck. Crossing the line with the front bunch we were all very relived to finish the race without any injuries.


No change in the big5 standings, onward we marched...
Event #3: Featherbed Trail Run (14km) - 59min, Tuesday 2nd July
With two events under the belt and not many gaps to speak of between the top 5 the advantage was beginning to swing towards the runners among us, namely Stuart Marais or better known as the white kenyan. 45km of hard running was to come over the following 5days and it would prove significant. Stuart was the current record holder on this brutal course and proved his metal when he went out and bettered that record by 15sec completing the run in a phenominal 55min. The bulk of the big5 competitors had chosen to run the midday race and we were all well aware of the time Stuart had run in the mornings race. The pace was insane up front and soon the gaps began to open, Kane Reily was flying and on his way to bettering the mornings winning time by over a minute. However the rest of us were not going as well as Kane. Kent and Matt were moving really well and managed to build up a 2min lead on myself and Dan by the time we got back to knysna. Slightly disappointing not to have the legs in the mountains but again the gaps were small and I was still in with a shot at the top 3 if I finished strong over the final two events.
Event #4: Xterra Knysna (3km run: 23km mtb: 7km run) - 1:50,
Thursday 4th July
Having just one day to recover from the brutal trail run proved to be a bridge to far! Carla and I did all we could to be in the best possible shape come Thursday morning including a few dips in the ocean which we were using as our make shift ice bath but all my efforts proved futile! During my warm up my legs felt alright but once the gun went off and I pushed for that little extra it simply was not there. Managed to maintain well through the first 3km run coming into T2 with the main bunch and not losing much time to Stuart up front but once onto the mtb the legs were flat. Not really surprising after the load I had already put on them but disappointing all the same. I maintained well and settled into a more comfortable pace, was thrilled to see how well my training buddy from Stellenbosch Antoine van Heerden was going and did my best to keep him company and encourage where I could. Crossing the line in 7th position I had pretty mixed emotions, its been awhile since I have been so far off the podium in an Xterra, If I wish to do well here in the future perhaps Big5 is not the best option. All the mud on the day made it a really messy affair so if all I can take from the day was an opportunity to play in the mud with a few like minded individuals I am content with that! Stuart Marais owned the day and with that took a healthy lead in the big 5 standings. Kent had a great day finishing 3rd as well as Matt who finished up 4th leaving me to ponder where it all went wrong. But there was still a half marathon to come and I was determined to finish the week off on a high note!
---
Event #5: Knysna Half Marathon (21.1km) - 1:16, Saturday
6th July
My very first half marathon was such an incredible experience, there is nothing quite like the spirit and enthusiasm of a group of runners so experiencing this first hand was very special. My father has been a runner his whole life and I still have very fond memories of waking as a child in the early hours of the morning and tagging along with the rest of my family to support him, but on this occasion it was my turn to join the masses and see what all the fuss was about. The race is point to point forcing all the competitors to park near the finish area and catch mini bus taxi's up into the forest where the race would begin. This added a really cool dimension to the race but also caused a few logistical issues. Catering for over 10 000 people and all their pre-race routines is no easy task but somehow we all made it to the start line safely bar having to dodge a few road side landmines along the way laid down by those who had run out of patients waiting in the toilet ques and darted off into the bushes to take care of business, as I said runners are a special breed. Cant say I have what it takes to join this bunch just yet. It was pretty easy spotting a Big5 participant at this point, gingerly attempting to warm up on stiff, sore, and now frozen legs but all braving a smile non the less excited to be on the home stretch of this amazing week. I knew a big5 podium was beyond my reach at this stage bar any melt down from one of those ahead of me but I had a score to settle with myself and determined to give this half marathon my best effort! As expected the start was madness, everyone fighting for positions they clearly were never going to maintain but happy to sprint for as long as their body would allow. Thankfully the race starts with a long steady climb before turning into the forest which sifted out most of the rif-raf and allowed everyone to settle into a more sustainable pace. Stuart and Matt had great starts but were still within sight only a couple hundred meters up the road ahead of us. This race is anything but flat, the net result is a pretty significant drop in elevation but don't let this fool you,there is still plenty of climbing along the way. Passing the half way mark I was informed of my current position (12th), was very happy with this and the body had now warmed up well so a top 10 in my first ever half marathon was on the cards. On the long descent down into town I managed to move up one position and could see 10th place (Matt) just up the road. I gave everything over the last 2km which was pan flat along the Knysna lagoon but I had left my effort too late, Finished the day in 11th Position overall in a time of 1h16min.


So it seems this was the week of near misses! missed the top 10 by only a few seconds and finished 4th overall in the Big5 race just off the podium and just out of the prize money... AGAIN. However the week was amazing, so good to spend such quality time with friends both new and old. Congratulations to all who took on as well as finished the Big5 Challenge, this is a tough week even for the boys upfront so regardless how it all ended up give yourself a pat on the back and walk away with a smile! I will most certainly be back next year, I hope you will too.


B
Powered by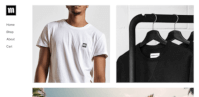 Create your own unique website with customizable templates.