Returning to the Philippine Islands for my third consecutive year I was thrilled to learn about the new race location of Legazpi City in the Albay province of the Philippine Islands. Albay is most well known for Mt Mayon, standing at an immense 3000m above sea level this highly active volcano would provide a dramatic backdrop to this equally dramatic event. Mt Mayon albeit mightily impressive dwindles in comparison to the love and affection us as professional athletes and any foreigner for that matter receive from the Pilipino people upon arrival and throughout our stay. Nowhere else in the world do we get treated as well as we do in the Philippines and much gratitude must be sent towards Sunrise events who host a truly unparalleled professional racing experience. From the moment we land in the Philippines we are treated like royalty, from airport transfers to beautiful hotels and multiple pre arranged course viewing opportunities allowing us as the professional field to compete at our true potential.
The race itself would be a 1500m one loop swim in the dark Pacific Ocean blackened by the lava rock sand. A 32km grueling mountain bike leg high up against Mt Mayon providing some serious elevation gain would follow and as with most Xterra races would prove to be the deciding factor on the day. Finally a 9km run mostly on thick lava rock sand stood between the athletes and the eventual finish line at the historical landmark of the Legazpi Church ruins, the remains of a church demolished by a volcanic eruption 150 years ago.
Powered by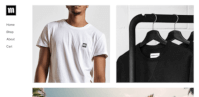 Create your own unique website with customizable templates.