4th
Pro Male
Nearly two months have past since my Asia Pacific adventures and after a great block of training back home in Stellenbosch I was once again ready to test myself against the best Xterra racing has to offer. This will be my second trip to the United States of America and nothing can prepare ones senses for the land of the 'free'. Straight into the deep south I went greeted with thick southern accents and the traditional "cookie cutter" pristine neighbourhoods synonymous with the white picket fence "American dream" we have become familiar with on television. Earlier this week Dan summed up our travels rather well in a tweet reading along the lines of "many laughs and one near cry". Well before I continue let me bring you up to speed on how exactly we came to a point of near tears. The trip from RSA to the US is long no matter what route you pick so landing at JFK on a Monday morning I was more than a little groggy. My flight out of New York was at 11:36am, Dan's time of departure was set for 11:15am a little over 2hours after arriving at JFK. Dan made his 11:15 departure I missed my 11:36. The main issue was my luggage, it had somehow managed to be the very last bag out onto the carousal, Dan had gone ahead promising to find some form of transportation for the short commute to LaGuardia Airport as this was our point of departure. Once I had finally collected all my luggage I made my way to the Airport exit convinced I would find Dan patiently waiting with transport arranged. It was now nearly 10am and I had been informed the commute from JFK to LaGuardia was at least 30minutes depending on traffic, it was Monday morning in New York city... Traffic was a nightmare! After doing one loop of the terminal with no sight of Dan and standing in a completely foreign Airport the truth of the matter began to dawn on me. Dan had left.....


That slight feeling of panic began building in my chest, now to anyone who finds them self in this situation please realise that with the right amount of money any problem can be solved. The catch here is I am a broke 24year old triathlete with very little money! This is the time to PANIC! My walk became a little more brisk hoping I would see Dan around the next corner, sadly this was not to be. I was literally standing alone in the big city, a rather freighting experience I must say. A very friendly looking African American lady took one look at me, smiled and came running over. More than a little confused I gave her a questioning glance, not in the mood to deal with anyone as I was dealing with a small catastrophe of my own. Thankfully Dan had left me a life line, his only saving grace in this story I might add. He had purchased a bus ticket for me to LaGuardia and given this lady a brief description of what I looked like. By now it was nearly 11am and I had settled on the fact that I would be missing my flight. I arrived at LaGuardia shortly after 11:30 only to discover I was at the wrong terminal. Back in the Queue for the bus I stood feeling pretty sorry for myself but happy to finally be at the correct Airport. Very thankful for the old gentleman working for US Airways who met me with a smile, calmed my now shattered nerves and promptly booked me onto the next flight headed for Birmingham Alabama.

So the travels were not my best but makes for a fun story to tell the grandkids, the day I was lost in New York. Dan and I hugged and made up, to be honest I think the whole situation was even more stressful for him judging by the relieved look on his face when he saw me at Birmingham Airport. Our homestay for the week were old friends of Dan's, Justin and Iris along with two precious boys both under the age of two. One of the better homestays I have had showing us true Southern hospitality and really allowing us to make their home our own for the week, always makes traveling and racing that much easier with gracious hosts.

The week was filled with the usual pre-race preparation swim, bike run routine. The course here in Alabama is truly phenomenal and arguably my favourite bike course in America with mile on mile of immaculate single track riding. I will admit one tumble while pre riding the course after 3hours of intense concentration I finally cracked and my bar end clipped a tree sending me flying. Thankfully no damage to body or bike and I gingerly made my way back to our parked car. There were rumors in the week that it would be raining on race day and true to form we awoke on race morning to pouring rain only interrupted by loud cracks of thunder and lightning. This was doing my nerves no good and judging by the silence at the breakfast table Dan was feeling the pressure as well. I managed a good warm up on the bike and got a good feeling of how the trails felt after all the rain, still plenty of grip but many routes and small bridges which looked rather treacherous now that they were soaked. I cannot remember the last time I felt so nervous before a race start, perhaps it was the rain or just being back in America and knowing the pressure there was now to perform, either way my heart was in my throat and I just wanted this thing to get going.

After one of my better starts in recent history I settled into the leading bunch and really found my stroke early on which was a nice surprise, exiting the water to round the flags before diving in for the second lap I could see I had started losing a little ground to the leaders. I pushed hard but wasn't able to bridge the gap and exited the water on my own around 40sec down, not ideal but happy to have one leg under the belt and get into my work on the bike. My confidence on the bike is higher than it's ever been and entering the trails I felt great. Overtook a few fast swimmers who were struggling in the wet conditions and settled into 5th Position behind Conrad, Dan, Craig and Brandon but knowing that somewhere behind me Josiah was flying. Jo is in the form of his life and I knew at some point he would catch me. My hopes were to jump onto his wheel and try close the gap with him to the boys up front. Once again things didn't go as planned and as I heard him closing from behind I turned to make visual contact while I was crossing a slick bridge. Bad combination of events and soon I was lying face down in a rocky ravine my plans in tatters as Josiah flew past and out of sight. I picked myself up and got going again worried that others were now closing in on me as I had slowed significantly. As it turns out everyone was struggling out on the slick trails and soon I saw Brandon pull over onto the side of the trail pulling what looked like a vine out of his wheel, he too had fallen and was trying to get going again. Starting the long gravel climb I was sure Brandon would bridge the gap up to me but I never saw him again and from then on cycled alone all the way into T2. Probably the most fun I have had in any race on the decent from Blood rock all the way down to transition.

Entering T2 I was given a 1:30 deficit to Craig who was in 4th and I was pretty confident I could close that gap on a flat fast run route. The run was 2 laps of 5km and nearing the end of lap 1 I was given a split of 1min to Craig. My hip was very tight and I could feel it influence on my stride but I felt good and kept pushing. Coming past transition to start my 2nd lap the time split was now 2minutes to Craig and apparently I was now in 4th position, rather confused I pushed on and didn't see another athlete until I crossed the finish line. Very happy to finish strong with just a couple battle scars on a day where many ended in the medics tent. Sadly fellow South African Conrad Stoltz was one of these due to a previous injury forcing him to make the tough decision and pull out of the race while leading on lap 1 of the run. All considered a very positive start to the US Xterra Series and much to build on.

We are now in Nashville, TN preparing for the inaugural Breakthrough Endurance Series taking place this weekend 24-26th May. The BE series offers a wide variety of events sure to satisfy the most hardcore of multi-sport athletes. If you are reading this report and in the area be sure not to miss out on what is to be an incredible weekend.

Thanks so much for all the love on twitter, facebook, email etc. Each and every message is very much appreciated and please accept my apologies if I was unable to respond.

B




Powered by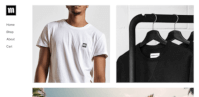 Create your own unique website with customizable templates.